Business Studies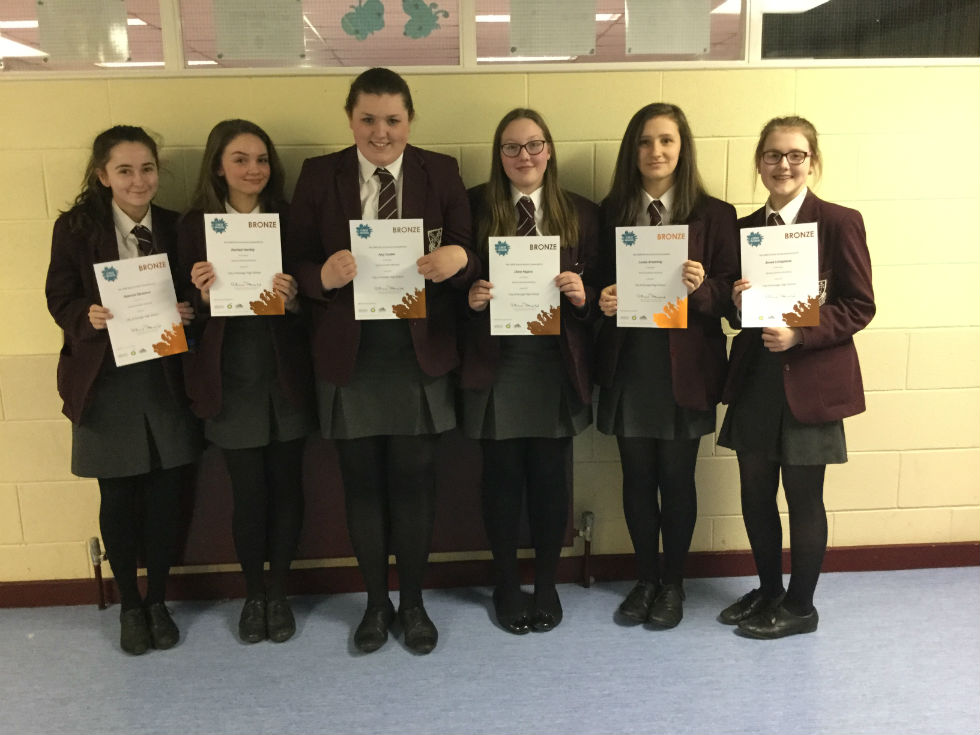 Welcome to the Business Studies Department
The philosophy of this Department is to provide a learning environment suitable to each pupil's academic ability whilst using a range of teaching strategies relevant to the revised post primary curriculum.
Business Studies features in the Environment and Society subject band at City of Armagh High School. This course is currently offered to Year 11 and Year 12 pupils. The inclusion of this subject at Key Stage 4 helps to ensure not only balance and breadth in the curriculum for 14 - 16 year olds but also provides for pupils who are looking ahead to a future career and training opportunities post 16.
Staff in the department
Mrs L. Haire
What will you learn in Years 11&12?
Business Studies is an important and worthwhile qualification. No matter what you decide to do when you leave school the chances are you will be involved in some way within a business.
Business Studies helps you to understand more about how and why businesses operate in the way that they do.
Business Studies will introduce students to the various aspects of the business world and the growth of businesses within the local community and throughout the world. Students will acquire practical skills in a wide range of computer applications used within business.
This course will allow you to progress into further academic or vocational study or direct employment.
In Year 11 & 12 pupils have 5 x 30 minute periods per week in the computer suite. At present we offer Pearson BTEC Level 1/Level 2 First Award in Business. This course comprises of 120 guided learning hours and allows our pupils to complete only one exam worth 25% which we currently take in June of Year 11. This enables us to have time to complete a re-sit if necessary. The remaining 75% of the course is made up of portfolio work completed between home and school.
Unit Name & Number
What is involved?
Exam or Portfolio %
Unit 1: Introduction to Business

You will explore how businesses operate, their purpose and types.
You will consider how market research helps a business to understand the market.
Investigate the use of the marketing mix (4 P's)

This an internal portfolio worth 25% of the overall course.
Unit 2: Finance

Understand the costs involved in business and how they make a profit
Understand how businesses plan for success.
Understand how businesses measure success and identify areas for improvement.

This is an external computer based exam, worth 25% of the overall course. The exam in completed on computer and lasts for 1 hour. There is the option to repeat.
Unit 3: Enterprise in the Business World

Know how the trends and current business environment may impact on a business.
Plan an idea for a new business.
Present a business model for a business start-up.

This is an external portfolio based unit worth 25% of the overall course.

Unit 4: Promoting a Brand

Explore the use of branding.
Explore the use of the promotional mix in business.
Develop and promote a brand for a business.

This an internal portfolio worth 25% of the overall course.
How can studying Business help me after I leave school?
This subject is useful for any type of job which exists in the world of business, involves the use of a computer or requires the pupil to work in a team.
The student is given maximum opportunity for hands-on practise in all of these key areas. It is also equally as valuable for students wishing to continue onto further education or vocational training.
Some examples include:
BTEC National Diploma in Business Management
HND in Business Studies or Travel and Tourism
Sales & Personnel within a business
Further progression onto A-Levels or Degrees
What equipment will you need?
It is advisable that pupils studying business have access to a computer or a laptop at home, due to the amount of coursework to be completed between home and school. C2K can provide Microsoft Office to download at home free of charge. Speak to Mrs Haire or the IT Technician for more information. Pupils will also need a USB memory pen or external hard drive to enable safe transportation of work between home and school.
What do we expect from your homework?
Deadlines in BTEC are extremely rigid. Teachers have to submit an assessment plan every September with all submission dates. Pupils are given every deadline in advance and are given the chance to re-draft work once. It is important that pupils develop organisation to ensure they meet set deadlines.
News
13th Mar 2020
Watch the following YouTube videos below to find out how to access MS Teams from...