Art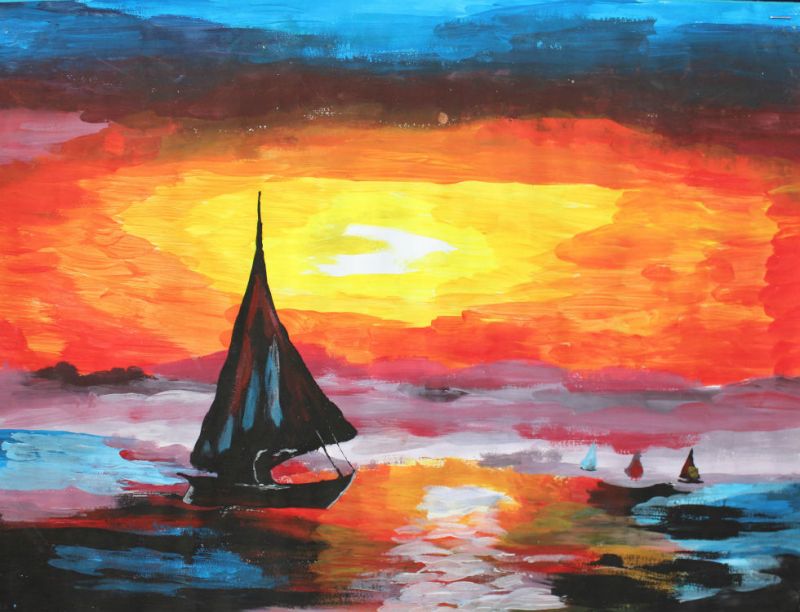 Staff in the department
Mrs. T Creighton
What will you learn in Years 8-10?
The course at Key Stage 3 is designed to enable pupils to develop a visual language through knowledge, understanding and skills. Pupils will learn to explore the visual world through a wide range of media and techniques, such as drawing, painting, printmaking, clay, Photoshop and photography.
What will you learn in Years 11&12?
The GCSE Art and Design specification develops students' understanding of how meanings, ideas and intentions can be communicated through visual and tactile language. Students learn how to use different media and technologies to realise their intentions. They develop their understanding of the creative and cultural industries, and refine their work through experimentation.
What equipment will you need?
Each student is expected to have an A3 portfolio, A4 sketchbook, drawing pencils (2B and 4B), oil pastels (year 8 only) and watercolour paints.
What do we expect from your homework?
We expect every student to work to the best of their ability at any set homework task.
At Key Stage 3 art homework is usually set every second week and should take approximately 30 minutes to complete.
At Key Stage 4 art homework should be completed weekly and the length of time required will vary.
Any other information
The Art department will encourage students to enter national and local competitions. These include; the Credit Union Art Competiton, Armagh County Museum Photography Competition and Junk Kouture.